Smart Objects is a powerful feature in Photoshop that make your work easier. In this tutorial, we will share with you few things you should know about working with smart objects in Photoshop. Let's get started!
WHAT ARE SMART OBJECTS?
A smart object is a container that holds the contents of a layer. The container protects the contents inside it from harm. We can scale and resize the container, apply transformations, warps and distortions, and even apply Photoshop's filters to a smart object, all without any loss in quality and without making a single permanent change to the layer inside it.
HOW TO CONVERT A LAYER INTO A SMART OBJECT
Let's start by learning how to convert an existing layer into a smart object. Here's an image I currently have open in Photoshop: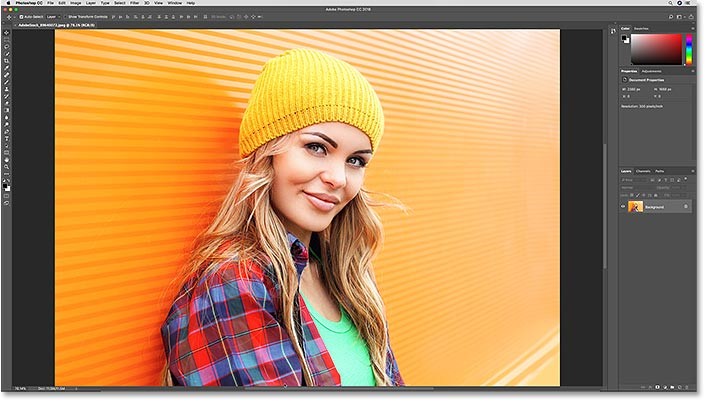 In the Layers panel, we see the image on the Background layer: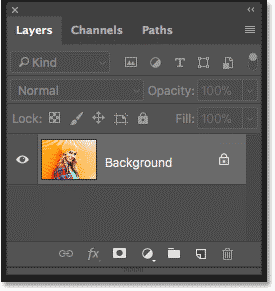 right-click (Win) / Control-click (Mac) directly on the layer in the Layers panel: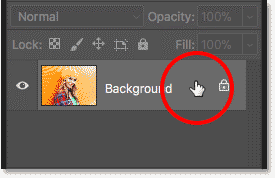 And then choose Convert to Smart Object from the menu: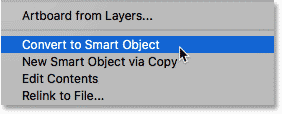 SOME ADVANTAGES OF USING SMART OBJECTS
PRESERVES RASTER IMAGE QUALITY
                                      Raster layer after being resized                  Smart object layer after being resized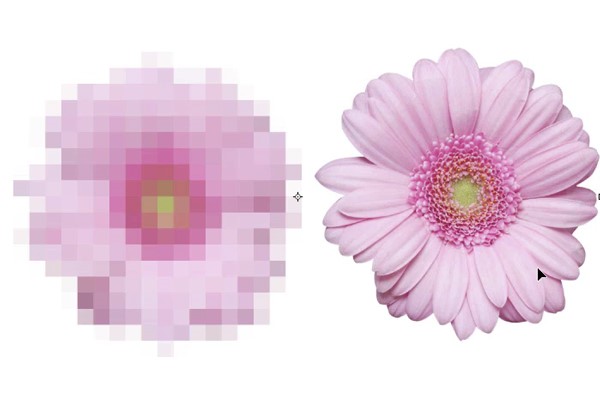 The most common feature of a smart object is that they are non-destructive i.e they preserve the quality of your layer. Working with pixel image layers inside Photoshop can be very destructive. Even simple things like rotating layers with the Free Transform tool can cause loss of quality. When you turn a pixel layer into a Smart Object, Photoshop saves an embedded or linked file where it stores the necessary information for the original image. This way, it can maintain the original image quality no matter how many times you resize the Smart Object layer.
REPLACING CONTENTS
Replacing the contents of a Smart Object is very simple. All you need to do is to double click on the thumbnail of the layer and edit the source file. Follow these short steps to replace a content with smart objects:
Select the Smart Object layer in the Layers panel.
Choose Layer→Smart Objects→Replace Contents.
In the Place dialog box, locate your new file and click the Place button.
Click OK if you're presented with a dialog box, and the new contents pop into place, replacing the old contents.
USED AS SMART FILTERS
Another big advantage to Smart Objects is that they turn Filters into non-destructive Smart Filters. These editable effects can stack up and be controlled individually.
CONCLUSION
Smart Objects are an incredibly powerful tool in Photoshop. They can be used to speed up your workflow and also to retain the quality of your images, and reduce file size. I hope you learnt something from this tutorial and can use these tips to improve the way you work with Smart Objects in Photoshop.